What can I say, I feel a little weird describing myself. I'll let my man Vic do the talking..... "DJ Spinnerty is that dude. Friend, mentor, ill ass producer/DJ and a quiet storm in the children of boombap scene. He seems to drop quality stuff on the low then get mad props for em as they marinate over time. With releases that reach as far out in Japan and working with artists like DJ Junior, Miles Bonny and John Robinson; I told you, he is that dude."

Despite his humble origins, Spinnerty is doin his thing as a DJ and producer in San Francisco. Living life to the fullest, redefining California soul.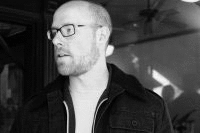 Spinnerty the DJ can be heard playing records across the spectrum from jazzy classic heavy plastic vinyl vibes to funky 45s to next level beats to 80s for the ladies. Whether it's burning up the dance floor or creating that head nod vibe, Spinnerty is your go-to guy.
Spinnerty the Producer has released music with labels like Trazmick and Om here in San Francisco as well as the Philly-based Record Breakin Music.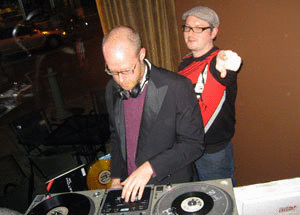 Upcoming projects are scheduled for release on Record Breakin, and NYC Trust.
While he delves in and out of rare funk samples, wrapping his creative forces around hip-hop, UK-influenced broken beat/nu jazz, soul and downtempo he crosses into another world few dare to venture. With reviews widely circulated amid underground musical discourse, Spinnerty continues to position himself just under the radar always searching for new sounds and collaborators.
In his spare time, DJ Spinnerty also enjoys riding bikes.